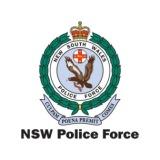 This position is responsible for providing psychological fitness for duty assessment and monitoring of NSW Police Force personnel. The psychologist will be part of a dynamic team comprising Police Psychology and will work with the team to deliver evidence based assessment and psychological advice to NSW Police. The psychologist will provide programs which monitor officers exposure to potentially traumatic incidents with an provide early detection and psychological resilience
Key accountabilities
Maintain and support the monitoring and assessment processes and programs for NSW Police Force employees.

Provide direct and online psychological services and programs to NSWPF officers.

Preserving sound, accurate and confidential information and record systems with timely retrieval capability.

Able to work independently, as part of a team of psychologists and/or as a member of a multidisciplinary team.

Maintain knowledge of relevant research in the assessment of police, including e – assessment, and actively seek expertise to assist assessment programs.

Participate in consultation with Manager and colleagues regarding e - assessment program methods and outcomes.

Establish and maintain effective working relationships and liaison with relevant external organisations.
Key challenges
Ensuring the efficient and effective delivery of psychological services.

Maintaining awareness of service outcomes and possible indicators to health and safety risks.

Preserving sensitivities and high levels of discretion within the broader organisational context with often conflicting demands
To view or download the Role Description click here
Pamela Freeland

(02)6363 6424